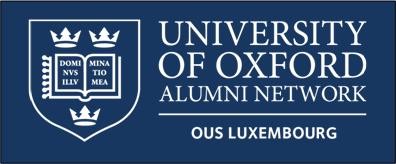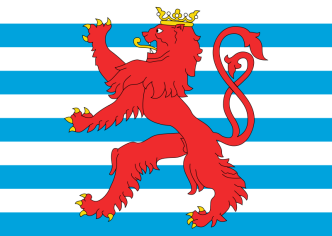 The Oxford University Society of Luxembourg (OUSL) was launched in late 2003 and subsequently incorporated and registered as an a.s.b.l. in early 2004.
The OUSL objectives are:
to facilitate contacts between members of Oxford University, especially those of different nationalities, resident in or near the Grand Duchy of Luxembourg;
to stimulate reflection and debate on subjects of interest to members of Oxford University resident in or near the Grand Duchy of Luxembourg;
to promote the interests of Oxford University in the Grand Duchy of Luxembourg;
To promote and support charitable activities undertaken by members of Oxford University in Luxembourg and elsewhere.
The OUSL is open to anyone who has studied at Oxford University. For details on how to become a member, please contact the membership secretary.
Committee
The OUSL is run by a team of elected volunteers who serve on our committee. Committee members are elected for one year terms by members of the society who are invited to attend the Annual General Meeting which is typically held in February or March. Proxy votes are also possible for those members who are unable to attend in person.
Currently our committee consists of:
Jan Könighaus (Co-Chairman);
Peter Munro (Co-Chairman);
Dan Schmit (Secretary);
Lidiya Cherneva (Membership secretary);
Agnieszka Walczak de Queiroz (Treasurer);
Henri Dupong (Counsel);
David Clark;
Gérard Schockmel;
Marta Roberti;
Jos van Bommel