On September 30th, the university alumni societies in Luxembourg of Oxford, Cambridge and the LSE held their much delayed, annual black tie dinner. The event was held in the Salle des Chevaliers of the romantic Château de Bourglinster, where we enjoyed a Michelin star meal and, more importantly, each other's company.
Eighty five guests attended including the Minister of Finance, Pierre Gramegna and the British Ambassador, HE Fleur Thomas. The traditional speech was given by Dr Hubertus von Morr, a former German Ambassador to Luxembourg and currently Secretary General of "The International Club La Redoute" in Bonn. He spoke on "The German Elections, what happens now?" mentioning the almost total absence of debate on international and European matters during the campaign. He also stressed how young voters strongly supported the FDP and the Greens, and the question mark hanging over the future of the large traditional parties, the SDP and the CDU/CSU who each only managed to garner around 25% of the vote.
David Clark, Chairman of the Oxford University Society of Luxembourg was Master of Ceremonies. Minister Gramegna toasted to HRH Grand Duke Henri and spoke of the importance of the foreign community to Luxembourg. Their presence helped significantly in promoting economic growth. HE Fleur Thomas toasted to HM Queen Elizabeth II. Martin Curwen, President of the Cambridge Society and Nigel Williams President of the LSE Alumni Association spoke briefly and thanked the Oxford University Society for undertaking the organisation of this year's event.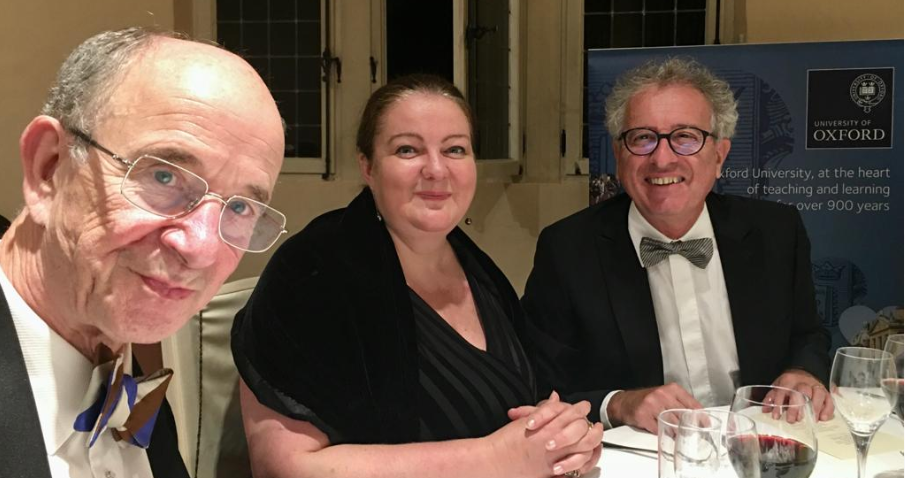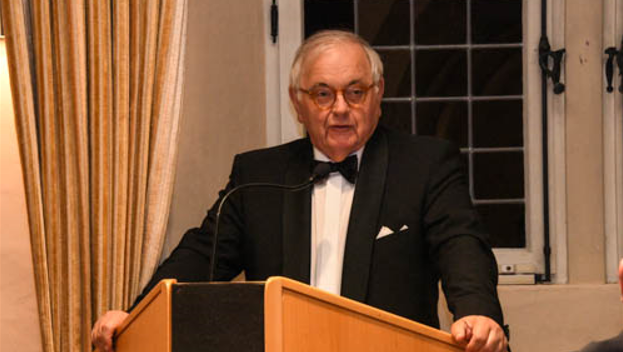 More photos are available here, courtesy of John Speed, of the Cambridge University Society Luxembourg.