Our AGM was kindly hosted by OUSL member Francis Carpenter.
Following the reports of the chairman, treasurer and honorary auditor, the discharge of the old and election of the new committee, we enjoyed an engaging presentation of our host, entitled "Silk Roads and Spider Webs", on the influence of China in the world economy. The discussion that followed was lively and continued during the drinks and hors d'oeuvres that followed.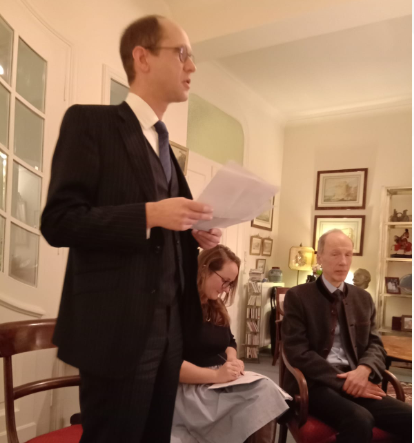 We very much thank Francis and Sylvie Carpenter for their hospitality and the committee for closing another successful year of the OUSL.