OUSL News
Some of our recent activities …
Tuesday, 1st October - Rentrée Event
On 1st October more than 20 Oxonians and friends gathered at Cercle Munster for the traditional rentrée event of the OUSL after the summer break. Séline Delcourt (ChristChurch) who graduated this year, sang jazz songs of Edith Piaf, Amy Winehouse, etc., accompanied on the piano by Isaac Troughton (in his last year at Queen's). One of the many highlights of the evening was their performance of the chanson "Comme d'habitude" by Claude François, the French inspiration to Frank Sinatra's world-famous "My way".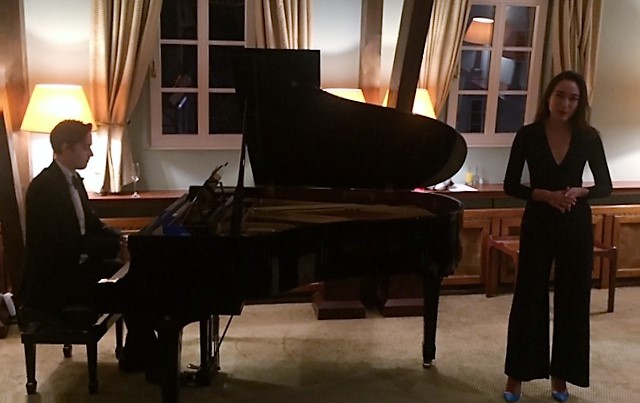 Over a walking dinner former and current students of Oxford University and their guests used the opportunity to meet and catch up with other Oxonians. The lively discussions were continued after the concert at the bar in smaller groups which ended an entertaining evening.

Tuesday, 17th September - Fresher's dinner
Before starting their time at Oxford, the Oxford University Society of Luxembourg organised a dinner for the freshers to get to know each other and meet current and former students. This year four Luxembourgish freshers and three current students joined the dinner on 17th September and enjoyed a lively exchange at Bacchus restaurant. We wish them an exciting, rewarding and truly stimulating time at Oxford !

Saturday, 23rd June - Varsity Cricket Match and Picnic
The Oxford and Cambridge Societies gathered at the Schuman Farm in Evrange for the annual Cricket challenge and picnic. 40 adults and 22 children were registered. The event started at 13:00 with Pimms and enjoyable conversation. The temperature was perfect with a cool breeze and participants old and young enjoyed the very relaxed atmosphere.
Back to top
Thursday, 18 January 2018 - Talk on "EU Law after a Brexit"
By invitation of the Conférence Saint-Yves, The Cambridge Society and the OUSL, Ian Forrester Q.C., judge at the General Court of the European Union gave a speech titled "EU Law after a Brexitrdquo; at the premises of Brown Brothers Harriman in Luxembourg.

Judge Forrester's talk was followed by a half hour of questions and answers during which guests, diplomats and officials were able to ask questions. The talk was well attended. Members of the audience included the UK, Czech and Japanese ambassadors.

Brown Brothers Harriman kindly provided the drinks reception that followed, which allowed members of the audience to interact with the speaker and with each other in a warm and convivial environment. Read a report of Judge Forrester's speech.
Back to top
Oxford University News
Latest edition of Oxford Today read
Oxford University to have 'most state school students for decades'
Almost 60% of offers made to pupils at state schools.
Read about this and the University's extensive school outreach work.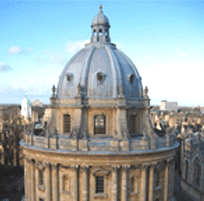 Members
Have you changed your contact details?
Please inform the Membership Secretary so that our membership database is kept up-to-date and you continue to hear from us.
Please see the Membership page for important information about the 2015 subscription and payment methods.
Viewing this web-site
This web-site is designed to display correctly in modern, secure web-browsers such as the latest versions of Firefox, IE, Safari and Opera.
If the pages don't display correctly, try updating to one of the suggested browsers.