Forthcoming Events
Here is some information about the events that are planned for the months ahead.
Saturday 29th June 2019 at 13:00 - Annual Varsity Cricket Match and picnic
The event will take place at the Schuman Farm & Evrange Oval, 14 rue Principale, Evrange (courtesy of Fiona and Adrian Wykes) and will start at 13:00 with crémant and Pimms. Drinks will be provided (Pimms, crémant, wine, beer, Coke and other soft drinks, fruit juice, water) but participants should bring their own picnic, as well as their plates, cutlery etc. There will be a barbecue for those who want to grill, as well as tables and benches. Please bring unbreakable drinking cups and also please avoid large amounts of throw-away plastic.

The cricket match is for players at all levels. Pease register by Friday 21st June. Send an e-mail to: secretary "at" cambridge "dot" lu (replace the "quoted" items by the appropriate symbols), indicating how many adults and how many children (under 18) will attend. Please transfer €10,- per adult (children under 18 are free of charge) to the Cambridge Society of Luxembourg(IBAN LU24 0019 3855 9528 0000 ) , with the message "Cricket" and the names and ages of the cricket players in your group.
The charge will cover drinks, other material and the rental fee to the Luxembourg Cricket Federation for the use of the ground (currently €100,-).

Please note, there will be a canopy at the cricket ground, but participants should bring chairs, blankets, suncream and other protection for small children and babies: if the weather is fine it can get very hot.
Back to top
Thursday 20th June 2019 from 18:00 - Talk on Open Banking
The talk on Open Banking will be given by Jacques PÜTZ (CEO, Luxhub) and Anne-Sophie MORVAN (avocat à la Cour, NautaDutilh Avocats Luxembourg), in the premises of NautaDutilh Avocats Luxembourg, 2 rue Jean Bertholet, L-1233 Luxembourg. The presentations will be followed by a cocktail offered by NautaDutilh Avocats Luxembourg.
There is parking at Monterey and the tram station "Etoile" is at walking distance.
There is no charge for this event.
The number of places is limited. Should demand exceed supply, places will be allocated on a first-registered, first-served basis.
Please register via the following link: https://www.eventbrite.com/e/ousl-psd2-talk-tickets-61758504349
Please note that for organisational purposes, we shall share the attendance list with our hosts NautaDutilh Avocats Luxembourg.
Back to top
Further events planned for the Spring:
Events still at the planning stage include:
A talk about security challenges in the world and NATO's response by a former NATO employee
Spring dinner with Cambridge and LSE
Varsity Cricket (with Cambridge) – probably 29th June.
More details will follow
Back to top
Oxford University News
Latest edition of Oxford Today read
Oxford University to have 'most state school students for decades'
Almost 60% of offers made to pupils at state schools.
Read about this and the University's extensive school outreach work.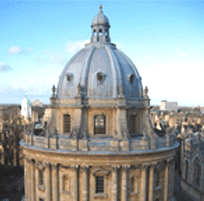 Members
Have you changed your contact details?
Please inform the Membership Secretary so that our membership database is kept up-to-date and you continue to hear from us.
Please see the Membership page for important information about the 2015 subscription and payment methods.
Viewing this web-site
This web-site is designed to display correctly in modern, secure web-browsers such as the latest versions of Firefox, IE, Safari and Opera.
If the pages don't display correctly, try updating to one of the suggested browsers.