Forthcoming Events
Here is some information about the events that are planned for the months ahead.
Thursday, 18 January at 18.30 - Talk on "EU Law After a Brexit"
We are pleased to invite you to a talk by Ian Forrester Q.C. of the European Court of Justice who will speak on "EU Law after a Brexit", an event jointly organised by the Conférence Saint-Yves, The Cambridge Society and the OUSL. The conference will take place at Brown Brothers Harriman, 80 Route d'Esch, L-1470 Luxembourg. Download the flyer.

Places are limited, so if you wish to attend, please send an email as soon as possible to the Chairman at chair "at" oxford "dot" lu (replace the "quoted" items by the appropriate symbols), with a copy to the Secretary at secrtry "at" oxford "dot" lu (replace the "quoted" items by the appropriate symbols). This registration is required for attendance, and you are asked to commit to attend once registered to avoid a situation where the limited places are left vacant through non-attendance.
Back to top
Oxford University News
Latest edition of Oxford Today read
Oxford University to have 'most state school students for decades'
Almost 60% of offers made to pupils at state schools.
Read about this and the University's extensive school outreach work.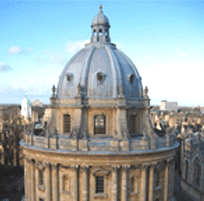 Members
Have you changed your contact details?
Please inform the Membership Secretary so that our membership database is kept up-to-date and you continue to hear from us.
Please see the Membership page for important information about the 2015 subscription and payment methods.
Viewing this web-site
This web-site is designed to display correctly in modern, secure web-browsers such as the latest versions of Firefox, IE, Safari and Opera.
If the pages don't display correctly, try updating to one of the suggested browsers.