Forthcoming Events
Here is some information about the events that are planned for the months ahead.
Monday 25th February 2019 at 19:00 - Annual General Meeting
This year's AGM will take place at the home of Mr and Mrs David Clark, 17 av Guillaume, L-1651 Luxembourg. Members who paid their subscription last year or this year will be entitled to vote. Members will have received a convocation and agenda and are asked to please register, by e-mail to the Chairman at chair "at" oxford "dot" lu with a copy to the Secretary at secrtry "at" oxford "dot" lu (replace the "quoted" items by the appropriate symbols). This will help with planning for drinks and snacks.

The meeting will be followed by a talk by our member Prof. Matthew Happold of the Univerity of Luxembourg, who will talk about his time as a Recoreder (part-time judge).

We look forward to seeing as many of you as possible at this event
Back to top
Further events planned for the Spring:
Thursday 14th March at 18:30 – Talk by Bernard de Mazières
This will be a joint event with the Conférence Saint-Yves and will take place at Brown Brothers Harriman, 80, route d'Esch, L-1470 Luxembourg. Bertrand de Mazières will talk about "Multilateral Financial Institutions and Sustainable Finance". Further details will follow.
Back to top
Thursday 24th April – Piano Recital
Oxford alumnus Luke Faulkner will play; the venue is yet to be confirmed, but will probably be the Cercle Munster.
Back to top
Events still at the planning stage include:
Boat Races Viewing
A talk about security challenges in the world and NATO's response by a former NATO employee
Spring dinner with Cambridge and LSE
Varsity Cricket (with Cambridge) – probably 29th June.
More details will follow
Back to top
Oxford University News
Latest edition of Oxford Today read
Oxford University to have 'most state school students for decades'
Almost 60% of offers made to pupils at state schools.
Read about this and the University's extensive school outreach work.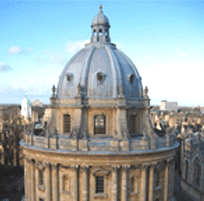 Members
Have you changed your contact details?
Please inform the Membership Secretary so that our membership database is kept up-to-date and you continue to hear from us.
Please see the Membership page for important information about the 2015 subscription and payment methods.
Viewing this web-site
This web-site is designed to display correctly in modern, secure web-browsers such as the latest versions of Firefox, IE, Safari and Opera.
If the pages don't display correctly, try updating to one of the suggested browsers.